More than one billion Muslims around the world will celebrate Eid al-Fitr this week, as the month-long Ramadan fast ends and the festivities begin. Families and friends gather to show gratitude to Allah while celebrating the end of Ramadan. Eid al-Fitr is Arabic for "festival of the breaking of the fast." Some Muslims liken the day to "the Muslim version of Christmas." The festival marks the end of the Muslim fasting month of Ramadan, the ninth month of the Islamic calendar. Muslims abstain from eating and drinking from dawn until sunset during Ramadan.
The holiday begins with a greeting: either "Eid Mubarak" or "Blessed Eid," both of which can be translated to "have a blessed holiday."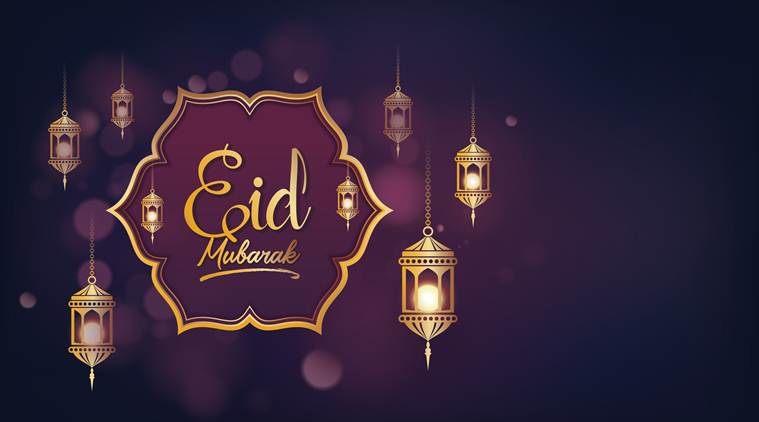 How is Eid celebrated?
In the morning, Muslims gather at mosques and prayer areas to perform Eid Prayer and greet each other. We gathered at the Prime Osborne Convention Center in Jacksonville, Florida to perform the Eid prayers with thousands of Jacksonville Muslims.
The festival is celebrated by visiting friends and relatives, hosting food parties and sharing sweets. Children not only get new clothes and shoes, but also receive cash gifts called "Eidi" from their elders and relatives.
The occasion is seen as a time of forgiveness and of giving thanks to Allah for helping people to complete their spiritual fasting. Many Muslims display their thanks by giving donations and food to those less fortunate than themselves. A sense of generosity and gratitude colors these festivities. Although charity and good deeds are always important in Islam, they have special significance at the end of Ramadan. As the month draws to a close, Muslims are obligated to share their blessings by feeding the poor and making monetary contributions (zakath) to the less fortunate and to mosques.
Similar to getting new clothes for Easter Sunday and eating the finest meals, Muslims wear new clothing and decorate their hands with henna, gifts and party bags are wrapped to share with children, delicious food is cooked.
Traditional Childhood Favorite Foods for Eid Dinner + Recipes!
Ever since I was a child I remember the special dishes my mom made the night before in preparation for Eid morning. She would make a rice dish called biryani, shami kebab, mirchi ka salan and other favorites. I have perfected making these dishes in a healthier more fusion version over the years.
This year, I made a few different dishes mostly with lentils, and chickpeas. My version of shami kebab are the chickpea lentil burgers. The rice called biryani is made with brown rice and chickpeas and kathlee with spinach and lentils.
Chickpea Rice Palau – In this basic basmati palau recipe add 1 cup of chickpeas to the mixture and let the rice get cooked with the aromas of cardamom and cinnamon sticks. So versatile, any vegetable of your choice can be substituted for the green peas and carrots in my recipe.
Spinach Lentils – Palak Daal – This Spinach Lentil (Palak Daal) is one of my favorite dishes from childhood. I loved my mom making this dish for us along with many other vegetables. We called this dish Kuthlee. You can add tomatoes to the lentils for a completely different flavor and this dish is called khari-daal.
Chickpea Lentil Burger – Shami kebabs are so delicious and healthy without the added fat and simply made with chickpeas and lentils.
Its not Eid without a very special exotic, dessert called Sheer Khorma. It is my favorite DESSERT! Sheer Khorma, literally means "milk with dates" in India, it is a dessert made with vermicelli, non-dairy milk, nuts, raisins and dates. I could eat bowls of this sweet, warm, soft vermicilli melt in your mouth dessert. Here's the recipe to my healthier version of Sheer Khorma.
How should you greet Muslims on Eid al-Fitr?
The most standard greetings is "Eid Mubarak" which means "have a blessed Eid."
Some of our dear friends hosted this AMAZING Eid Party! All the Jacksonville friends got together and ate a delicious meal and shared gifts, hugs and spend the day together.
There's plenty more recipes on our website, YouTube videos and Instagram so please browse around. I'd love to know what you decide to make, so please share in the comments below!