Life is full of surprises…
Surprise someone or yourself daily.  Learn to love every moment and go with the flow instead of trying to control everything. Life is boring when we know what we are going to do each day.
It was such a beautiful place to visit. A must see destination if you have never been there.  We tell you all the top tourist attractions and the BEST vegan experiences sure to delight your senses with the beautiful pictures and descriptions with links.
Seattle, a city on Puget Sound in the Pacific Northwest, is surrounded by water, mountains and evergreen forests, and contains thousands of acres of parkland. Washington State's largest city, it's home to a large tech industry, with Microsoft and Amazon headquartered in its metropolitan area.
The futuristic Space Needle, a 1962 World's Fair legacy, is its most iconic landmark.
With an estimated 725,000 residents as of 2018, Seattle is the largest city in both the state of Washington and the Pacific Northwest region of North America. It is 15th-largest in the United States.
Seattle is a world-class city with many wonderful attractions.
There was so much to see and do in Seattle.
The Chihuly Garden and Glass Museum
San Juan islands (just a ferry boat away)
Seattle falls in top 10 vegan friendly cities. If you are a vegan in Seattle, you're in the right place!  Some of the standout places we dined at were: Zushi Sushi, Garlic Crush, Plum Bistro, Café Flora, Floret and Rioja
Happiness is … Sushi in Seattle
Impeccable service and the best vegan sushi at Zushi Sushi in the Issuaga, Washington.
Meet us in Seattle at Pike Place Market
We were so excited to meet so many vegans and game changers while shopping, dining and strolling the market.
If you don't know what Pike Place Market is the largest fresh farmers' market in the U.S. it began more than 40 years ago and now represents 225 local and regional craftspeople.
With more than 10 million visitors annually, Pike Place Market is Seattle's most popular tourist destination and is the 33rd most visited tourist attraction in the world.
Within the 9 acre historic district you'll find dozens of farmers, a bustling crafts market, and more than 200 unique shops. There are more than 80 restaurants to tempt you, from take-out counters specializing in donuts to fine restaurants. Bring your appetite and enjoy exploring Pike Place Market.
Also visited the first ever Starbucks that opened up in Seattle 1971!  The lines for coffee and a photo-op were down the street and around the corner, but we made sure to get one pic in front of this iconic place by the market.
Loved shopping for fresh flowers and strolling the pier!
Stopped in and had lunch at Garlic Crush – mediterranean food. We ordered a healthy Buddha Mediterranean bowl filled with quinoa, olives, spiced chickpeas, cherry tomatoes, onion, and cucumber and a large pita sandwich filled with baked falafels and hummus.
Yum, Yum, Yummy  it was so worth it and super delicious!
Plant-based COMFORT FOOD at Plum Bistro
Plum Bistro is considered one of the top vegan restaurants in Seattle.  Artful upscale dishes take vegan cuisine to a higher level at chef-owner Makini Howell's Capitol Hill bistro.
With an airy atmosphere of chic sophistication and fine service, it's the spot for an amazing evening.  We enjoyed the outdoor garden seating.
We ordered a tossed salad with mushroom, kale, chives and beets and a fettuccine with faux shrimps.
The Buffalo Portobello burger was the best burger I've ever had!
A quinoa quiche baked with kale and sweet potatoes, a must try popular dish at this restaurant.
Beautiful evening spent with relatives, catching-up and enjoying the outdoor garden.
Chihuly Garden Glass Exhibit and Space Needle
Chihuly Garden Glass Exhibit in the Seattle Center showcasing the  stunning glass sculptures of Dale Chihuly.
Each sculpture was more exquisite than the next, we were in awe of the beauty.
We were in awe of all the beautiful art sculptures in the garden.
Where you can get in the right frame of mind at the meditative Chihuli Gardens which boasts glass sculptures as dazzling as the arts on display.
The Space Needle was just one of the most amazing tower in Seattle.  The tower's 520' saucer-shaped "top house" offers visitors Seattle's only 360-degree indoor and outdoor panoramic views of downtown, Mount Rainier, Puget Sound, and the Cascades and Olympic mountain ranges.
This is one of the most recognizable landmarks in the world and is a treasured Seattle icon.
Built for the 1962 World's Fair—the Century 21 Exposition whose theme was "The Age of Space"—the tower's futuristic design was inspired by the idea that the fair needed a structure to symbolize humanity's Space Age aspirations.
Since its grand opening on April 21, 1962, the landmark continues to symbolize the innovative and forward-thinking spirit of Seattle. Located at Seattle Center, the Space Needle stands at 605' tall and is one of the most photographed structures in the world.
Early Birthday Celebrations at CAFE Flora
Cafe Flora  ~ it is one of Seattle's upscale destinations for the finest organic, vegan cuisine!  This garden-setting restaurant was highly recommended by locals.
Cafe Flora was born in 1991 of a utopian dream.  By three Madison Valley friend wanted it to be the perfect restaurant: community-based, using local and organic ingredients and fully, vegetarian.
While it wasn't the first vegetarian restaurant in town, it is now celebrating its 25th anniversary.
Seattle consistently ranks among the top veg-friendly cities in America, and Café Flora's owner, Nat Stratton Clarke, welcomes the growth.
The delicious, organic, vegan cuisine created by executive chef: Janine Doran and sous chef: Courtney Stone were just incredible.
RED LENTIL PECAN PATE red lentil pecan pate, cherry onion chutney, mama lil's peppers, cornichons, local radishes & croccantini

COCONUT TOFU LETTUCE WRAPS coconut breaded tofu, crisp romaine, fresh herbs, sweet chile vinaigrette

SUMMER HARVEST PANZANELLA SALAD grilled focaccia, tomatoes, corn, cucumber, fresh mozzerella, basil, spinach, red onion, garlic confit, lemon-dill dressing

ITALIAN BURGER grilled black bean burger, basil pesto aioli, sundried tomato jam, balsamic tossed arugula, ciabatta bun
Feeling so blessed to be celebrating in a beautiful city and loved the garden-setting, waterfalls and amazing service by the staff it was highly recommended by locals.
A very special shout out to Suzy and Nestor who made me feel so special from taking these beautiful pictures to providing an unforgettable evening! The atrium was beautifully decorated with waterfall, amazing plants and flowers.
Discover San Juan Island
Enjoying the beauty & serenity of San Juan island
You'll discover something new around every bend in the road on San Juan Island—an alpaca ranch, a sweeping valley dotted with cows or sheep, the terraces of a lavender farm, vineyards with a tasting room in a historic schoolhouse, deep forest giving way to shining sea, a pod of orca whales in the distance, and two iconic lighthouses.
Watching the orca whales, strolling lavender fields, vineyards and feeling so relaxed.
It was just a one hour ferry boat ride from downtown Seattle to get to this gorgeous island!! So worth it the orca whales are just beautiful!
Did you know Lavender is a perennial flowering shrub native to northern Africa and the Mediterranean, dating back to more than 2,500 years ago. It has been used historically by Phoenicians, Arabians and Egyptians for perfumes. The Greeks, Romans and Persians add it to their bathwater to wash and help purify their skin.  Today we use it for cooking, home decorations and aromatherapy.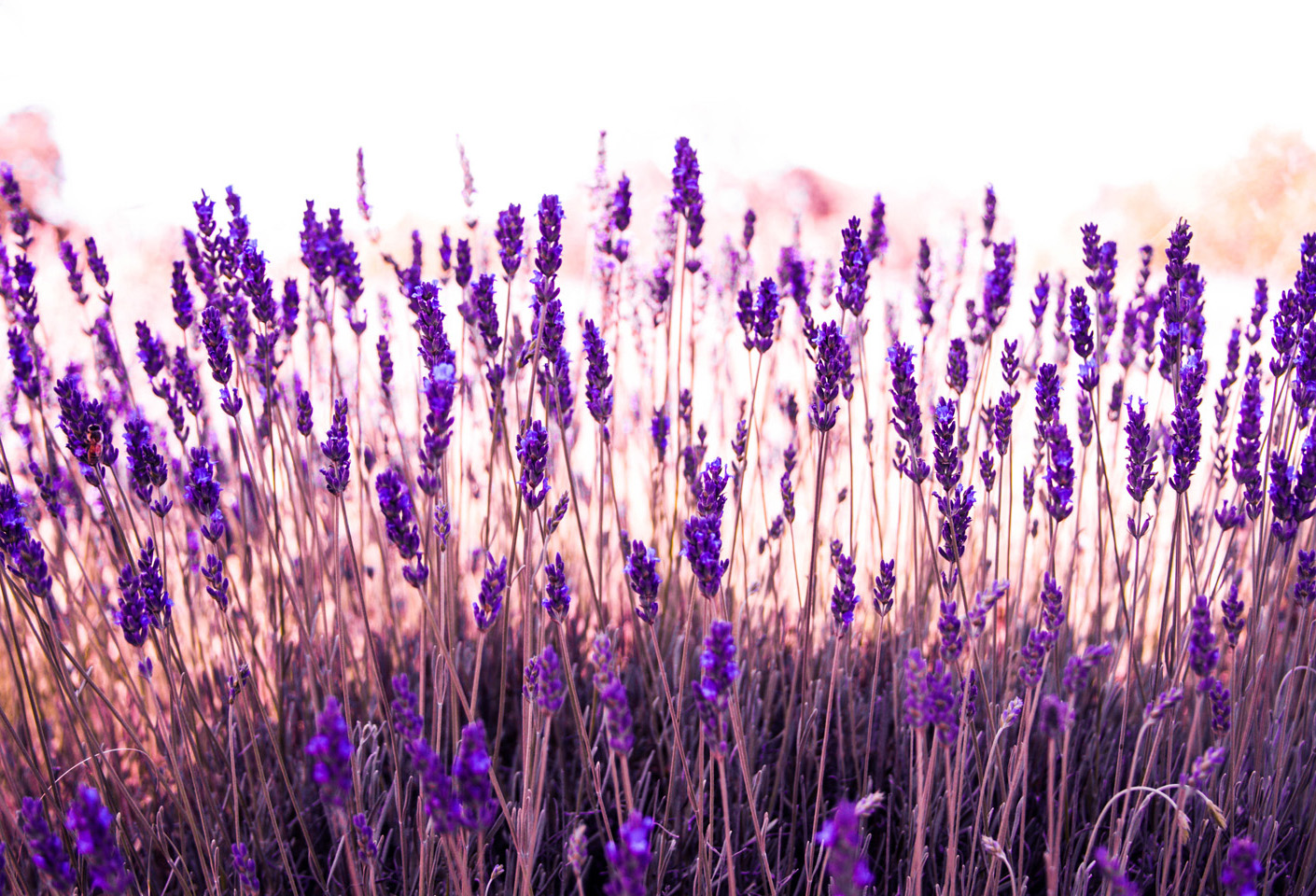 We had a Blend of organic beautiful bowl of fruits ~ with edible flowers, berries, kiwi jam, steamed collards, and heirloom tomatoes!
Café Floret at Seattle TAC Airport
Fueled up before flying out! Floret by Cafe Flora ~ a vegan restaurant at Seattle's International Airport.  Fresh, local, vibrant vegan food for our journey ahead.
This place is very pretty for an airport restaurant.
We had the Southern platter loaded with fresh citrusy fruits, black bean, seasoned tofu, avocado, fire roasted tomatoes & corn salsa and garlicky greens.
They even have amazing to-go menu options, we got the hummus veggies platter for the flight.
Floret is a full-service vegetarian and vegan restaurant at Seattle's International Airport. Sit- down or grab-and-go, the menu features flavorful and creative vegetarian, vegan and gluten free dishes that utilize fresh and organic produce from local farms.
Dinner Date in Downtown Denver at Rioja
Took the train from the hotel into downtown Denver.  And walked around enjoying the sights & sounds of Union Station being childlike and playful.
When you visit Larimer Square and the newly renovated Denver Union Station in historic Lower Downtown (LoDo), where Victorian buildings  restaurants, galleries, shops, bars, brewpubs and coffee houses, or head to Denver Pavilions where you'll find shops, restaurants, bars and movie theater.
A wonderful meal can teach us fascinating things about ourselves. Mediterranean-inspired dishes at Rioja a cosmopolitan gem of a restaurant in Larimer Square.

The ambiance caught our attention from the whimsical street full of lights in the sky to the hand-blown glass fixtures, copper-topped bar, exhibition kitchen, simple decor that allowed the food to shine.
The passion of chef/co-owner Jennifer Jasinski shows in every meticulously thought-out Mediterranean-inspired dish we ate.
From a salad with roasted beets, blood orange, black sesame tahini, sweet potato & mustard greens |
Seared tuna with Japanese eggplant, fig, pine nut butter, blisted shishitos, and charred leek aioli | vegan four squares, a tasting of four seasonal veggie dishes |
Dessert chocolate peanut butter tort, flourless chocolate cake, peanut butter ganache, salted caramel, dulce de leche ice cream.
We were in love with the final touch of sweetness from Rioja's house mint, presented with our bill were two large, crystallized fresh mint leafs. Rioja's menu was full of unique details like this that made the beautifully prepared food memorable!
Hope you enjoyed our details of Seattle, leave a comment below with any questions.
Follow us @jaxvegancouple on all social channels Facebook, Instagram, YouTube.